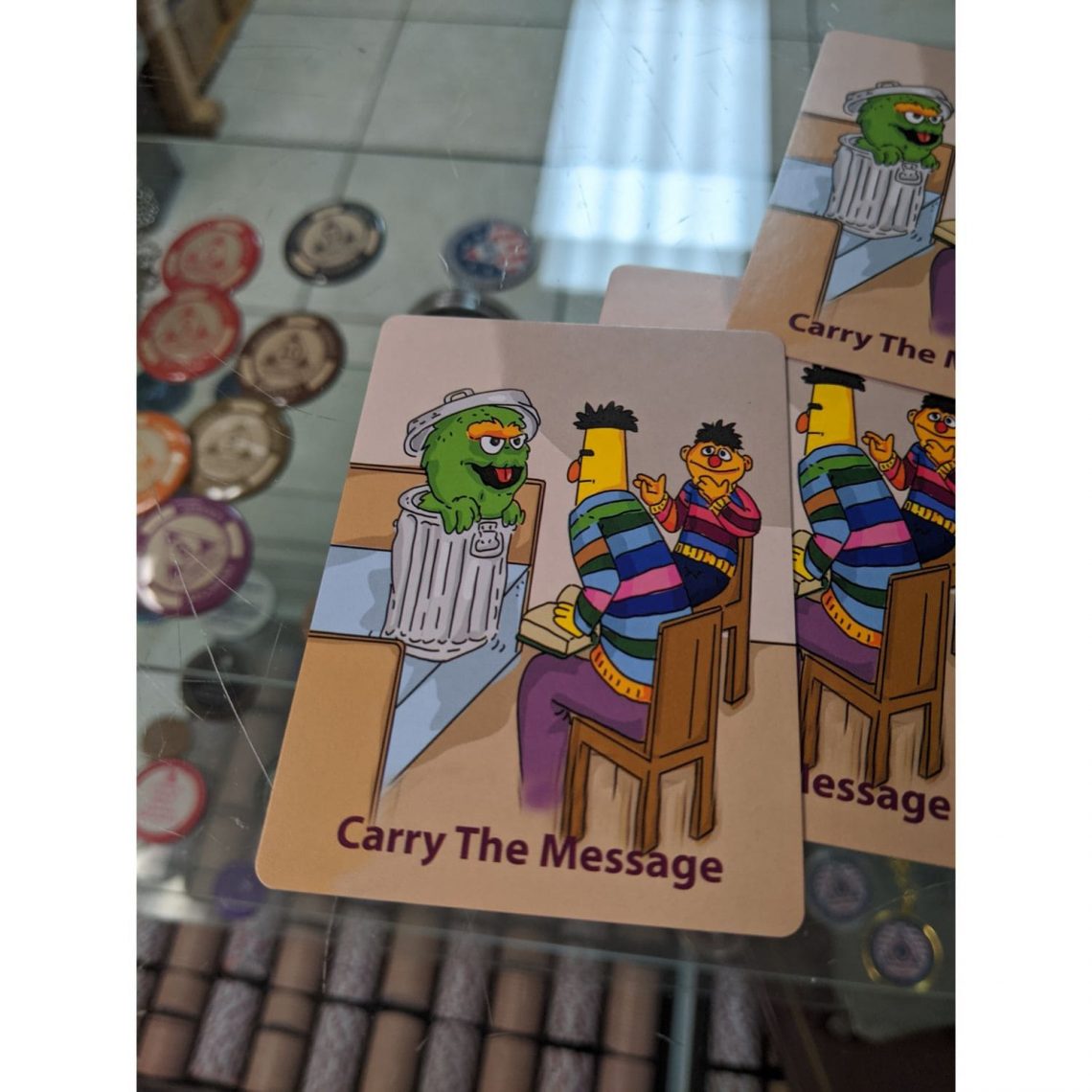 Oscar the Grouch the "Can In The Bed" Playing Cards
A great sober gift for women or men in Recovery. Celebrate recovery with these inspirational playing cards. Though not exactly the AA Big Book, they do carry a message of hope and faith.
 Oscar the Grouch the "Can In The Bed" or Recovery cards.

A different kind of recovery gift for those in Alcoholics Anonymous or other 12 Step Programs.

These inspirational cards promote a little fun in life. They actually offer us good advice too!

Of course, these sober cards are not limited to recovery gifts or AA Birthdays. Like affirmation chips, they can be a source of inspiration to whoever receives them.

These go well with one year AA chips or gifts. Actually, these even go well with a 2 year AA or sobriety coin.