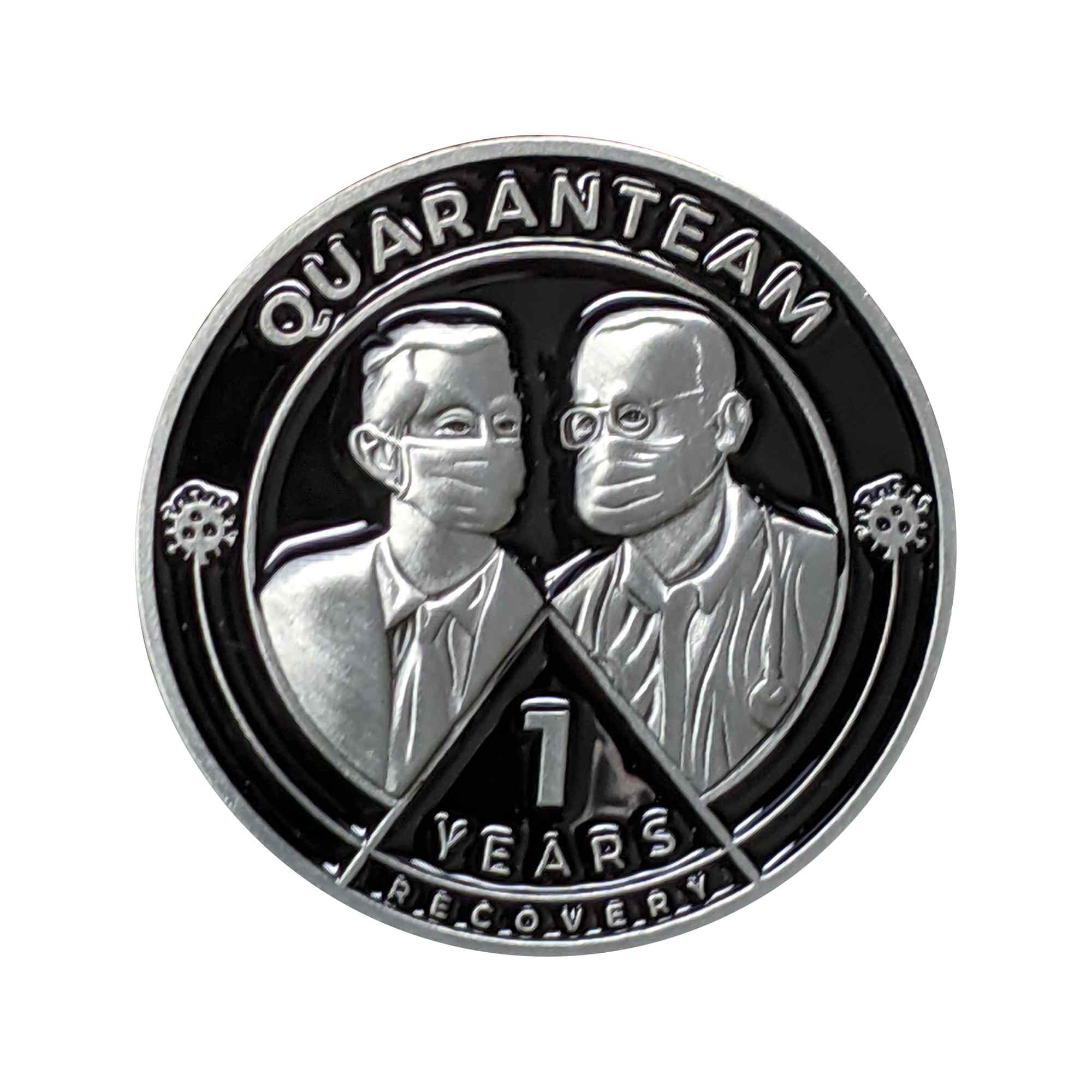 Based in Las Vegas, we make recovery gifts unlike other sober coins. This sobriety medallion makes a great recovery gift for anyone celebrating an anniversary in Alcoholics Anonymous or even Narcotics Anonymous. It's bigger than other AA sobriety chips. Give them sober gifts they'll remember. No more boring recovery chips!
See our Video in the listing showing these unique AA medallions done with Bill W and Doctor Bob in their Covid face masks.

These AA chips are available from 1-50 years and have the look and feel of a real heavy metal. They are 40mm around and 3mm thick. Each comes in its own coin capsule.

On the back is a quote from p.98 of the AA Big Book of Alcoholics Anonymous.

These AA tokens make great sobriety gifts for anyone celebrating recovery or even the AA Newcomer.

We offer different styles of Recovery chips and coins or even the ability to create your own.