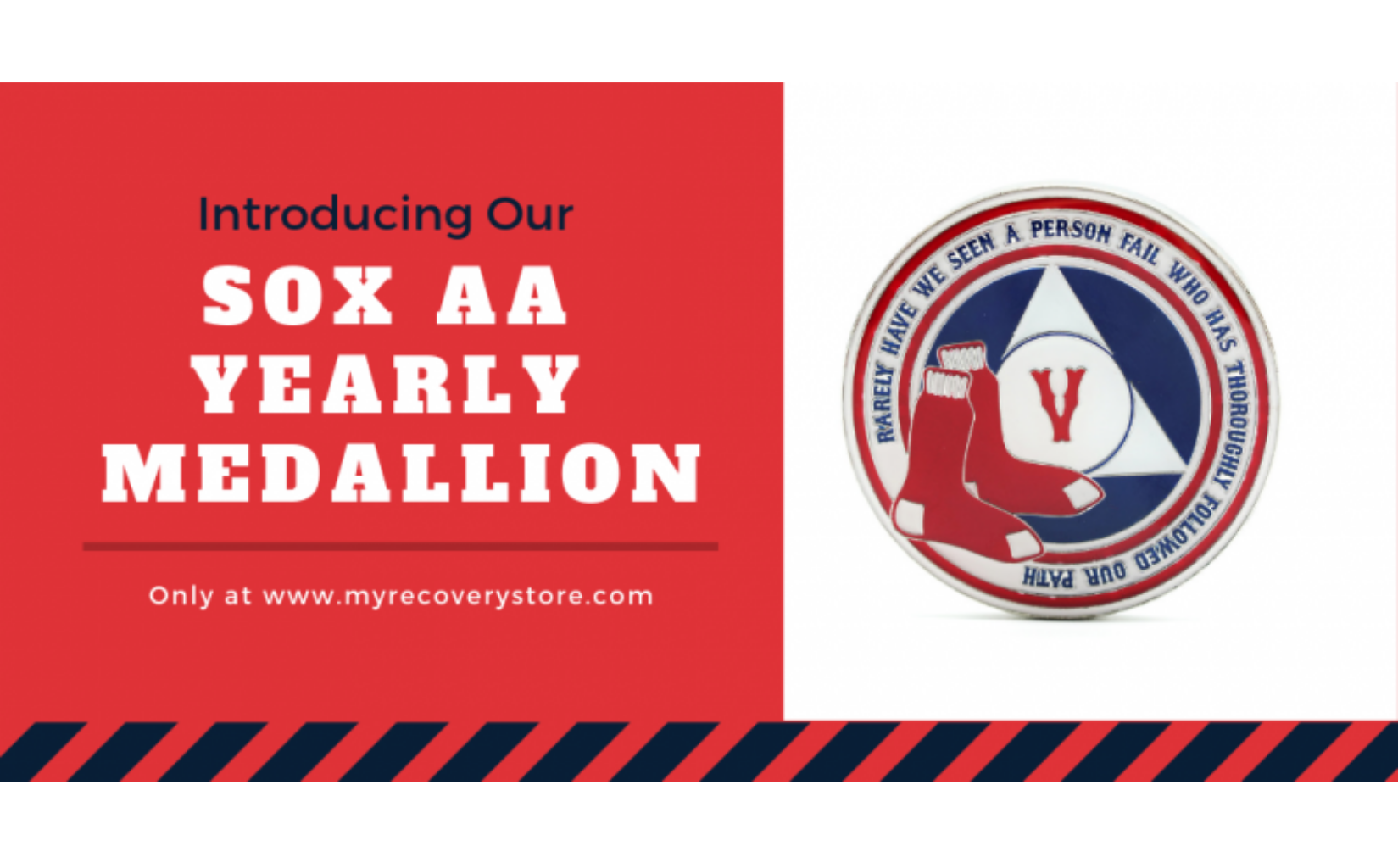 Turn the Page: Our Sox AA Yearly Medallion
Our newest yearly AA medallion is inspired by the World Champion Boston Red Sox. It's the perfect coin for a Red Sox fan in recovery. The Red Sox slogan for this year is "Turn the Page." We like to think that each new day of recovery is like turning a new page in the story of our lives.
Privately Minted
This is another of our privately minted coins, and it shows in the details. You will not find another AA medallion on the market like this one. This coin measures 40 mm around and is 3 mm thick, making it a true "heavy metal." It falls in the collection with our other heavy metal coins, like our Yankee-inspired and MRS coins.
Attention to Detail
The Sox AA yearly medallion features the first line of "How it Works" around the front edge, along with the year milestone in a stylized Roman numeral within the AA triangle. The front also features the infamous red "sox." The back features detailed baseball stitching and the Serenity Prayer. 
A Perfect Gift
Each medallion comes with a coin capsule, which keeps the coin well-protected, and that is just one reason this coin makes a perfect gift for yourself or a loved one. This Sox AA yearly medallion is a one-of-a-kind milestone chip for a baseball fan. Features include:
40mm around
3mm thick
Encased in a coin capsule
The first line of "How It Works"
Serenity Prayer on the back with baseball stitching
Your Partner in Recovery
My Recovery Store is proud to be a partner with you on the road of recovery. We strive to bring you the best in sobriety coins, jewelry, books, and gifts. Looking for something special? Send us a message! Some of out items have an option for engraving. Customer satisfaction is our number one priority.
Do you own, operate or manage an Alano Club, Intergroup Office or Retail Store?  Ask us about our wholesale pricing.