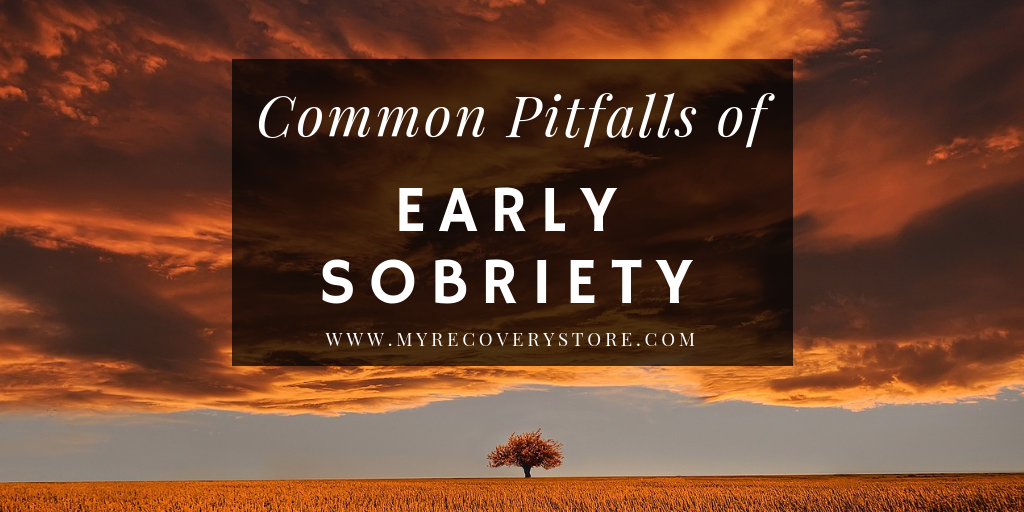 Common Pitfalls of Early Sobriety
Early sobriety is the time to set the foundation for sustained, active, and stable sobriety. Usually, the period of recovery between 90 days and one year is "early sobriety" or "early recovery." Positive changes and a lot of support are the keys to making it to long-term sobriety. However, there are some common pitfalls of early sobriety that can derail progress.
Undependable Willpower
First, you should know that willpower will never be enough. Let's say it together: "Willpower will never be enough." Willpower, unfortunately, is driven by motivation. Ask anyone who has been sober for more than a few months, and they will tell you motivation fades. What keeps us going when motivation is gone is not willpower it's the program. It's actively working the steps, showing up to meetings, and staying in contact with a sponsor. You will come to the end of yourself, and that's where your higher power and the program step in.
Erratic Emotions & Boredom
Another of the common pitfalls in early sobriety is erratic emotions and boredom. When you get sober, you will be feeling a lot of things, but some of the most significant emotions will be guilt and shame. Guilt and shame alone are enough to drive you back to drinking or using. You will also possibly feel anger, depression, happiness, and any other number of wild emotions. You have to process through these, ideally with your support system. And don't underestimate boredom. You probably spent a lot of your time abusing your favorite substance; that's a hole in your life that needs to be filled with something healthy and productive.
Holidays & Celebrations
There is no doubt - holidays and big celebrations are going to be tough. You need a plan to make it through. Decide which parties and events are worth the effort, and which you should skip. We've already tackled some ideas for holidays you might find helpful. But this includes birthdays, anniversaries, and other major life celebrations. Think outside the box and lean on your sober support system to find new ways to celebrate.
Lack of Support
We talk a lot of about the program, working the steps and having a support system here at My Recovery Store. Why? Because it works, just like the AA Big Book says: "Rarely have we seen a person fail who has thoroughly followed our path. The steps work. The program works. Get a sponsor and commit to your sobriety. Will your recovery journey be perfect? No. Will it be hard? Yes. Is being sober worth it? ABSOLUTELY!
We're Here For You
My Recovery Store is here to offer you support and help you avoid the pitfalls of early sobriety. We also offer the best in recovery tokens, literature and gifts. No matter what, we want you to know that we are here for you, and honored to support your recovery. Let us know how we can do a better job, or if you are looking for a particular item.