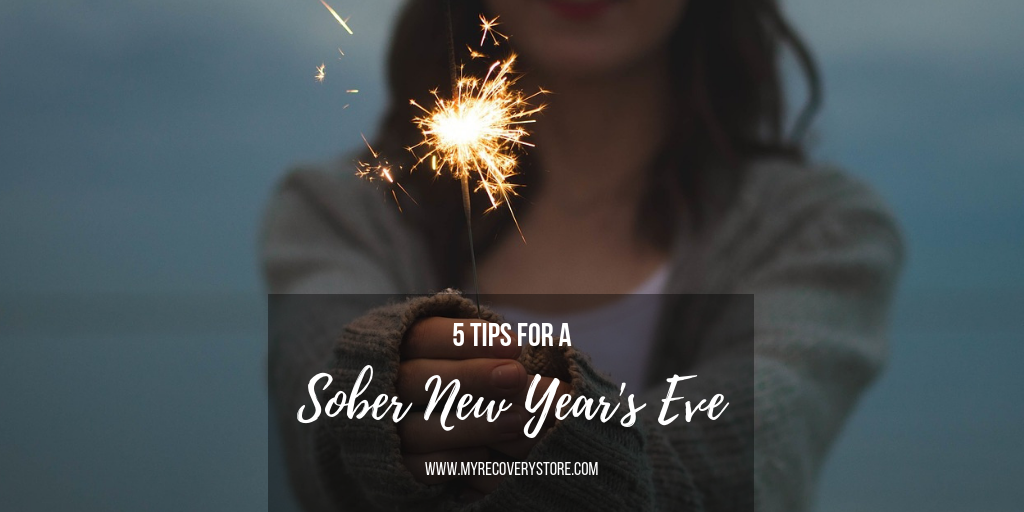 5 Tips for a Sober New Year's Eve
If you survived the family-centered holidays of Thanksgiving and Christmas, you might feel like you dodged a sobriety bullet. You have, in the sense of avoiding a drink during a time of stress and family dysfunction, but New Year's Eve is just days away and is one of the biggest drinking days of the year. Here are 5 tips for a sober New Year's Eve.
1. Hit a Meeting Early
The best think you can do to start the evening off right is to hit up a meeting early. Refocusing your commitment to sobriety and sharing challenges with your support system is a great way to kick off the night. Remember that as a new year begins, you are celebrating a lot more than a date change - you're celebrating your new sober life and all the milestones you have achieved.
2. Host Your Own Sober Celebration
If you are the kind of person who loves to throw parties, consider throwing your own sober new year's eve celebration. Great food, music, and games can make a celebration one to remember. Ring in the new year with sparkling cider, noisemakers, and a midnight kiss or two.
3. Bring a Sober Friend with You
If you have been invited to a party, ask a sober friend to come with you. Obviously, both of you should have a good length of sober living under your belts and able to avoid temptation. Having a sober friend with you can give you that extra boost of courage and help you easily say, "No thanks, I am not drinking."
4. Pop In and Out Like a Celebrity
Embrace your inner celebrity and pop in and out of parties like a rock star. By staying just a brief time at each location, the temptation to drink will be lower. Having your own vehicle to make an escape (or download the Uber or Lyft apps) will make it easy to get away when you feel like you need a breather.
5. Bring Your Favorite Non-Alcoholic Drink
Having your favorite beverage with you eliminates any excuses about accepting something alcoholic. Whether it's a soda or a sparkling cider, you will feel more comfortable if you already have a drink in hand and can readily decline offers.
My Recovery Store wishes you a happy, safe, prosperous, and sober new year!