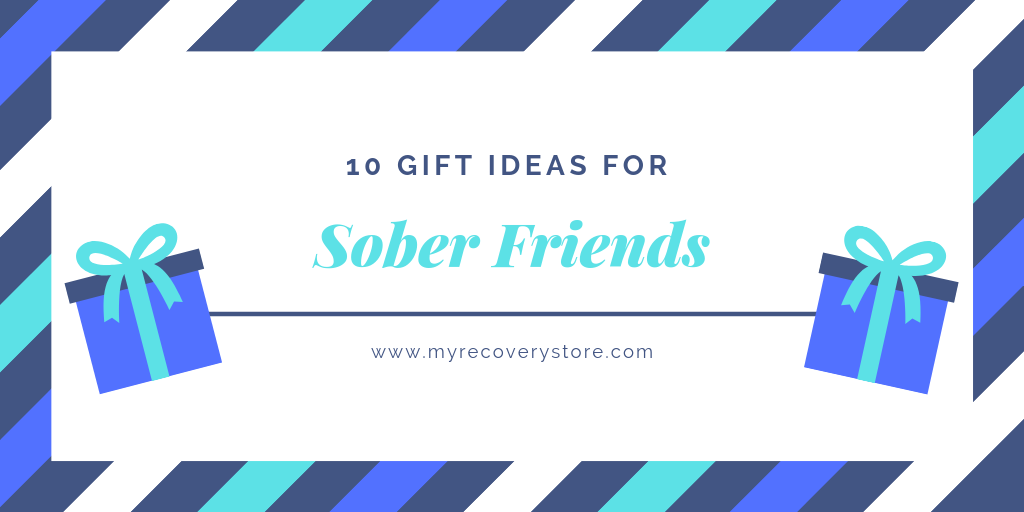 10 Gift Ideas for Sober Friends
My Recovery Store has a wide variety of gift ideas for sober friends that are beautiful, meaningful, and practical. If you want to find something with a purpose, or to support your friend in recovery, check out our list of 10 fantastic ideas.
Wearable Recovery Gifts
One of the most popular gift ideas for sober friends is something they can wear. We have everything from necklaces and earrings to bracelets and buttons. These jewelry items are subtle, beautiful, and packed with meaning. Some of our favorite pieces are:
Wire Wrap AA Bracelet
AA Tricolor Necklace
Cutout AA Earrings
Wire Wrap
Tri-Color
Milestone Gifts
If you are a sponsor, partner, or loved one, you might consider a gift to celebrate a significant sobriety milestone. We have an inventory of one-of-a-kind AA coins, as well as NA and HA products. You can find something for a sports fan, or just something different than what is handed out for these milestones. Coins we love include:
Silver & Gold AA Medallion
MRS Yearly AA Medallion
NA Monthly Chips
AA Monthly Dog Tags
Silver & Gold Yearly
MRS Yearly
Recovery Support Gifts
My Recovery Store also carries a wide variety of recovery support items that make fantastic gifts. One of our newest products is a man-made leather AA Big Book Cover. We have 12 step books and other guides to offer support and encouragement along the way. Check out some of these gift options:
Book Cover for The Big Book
It Works: How and Why
Alcoholics Anonymous (Hardcover)
Book Covers
There are plenty of great gift ideas for sober friends when you shop with My Recovery Store. We're proud to offer unique, affordable recovery items to the sober community. If you are looking for something specific, don't hesitate to contact us. Some of our items are also available for personal engraving, for that special and meaningful touch.
Do you own, operate or manage an Alano Club, Intergroup Office or Retail Store?  Ask us about our wholesale pricing.