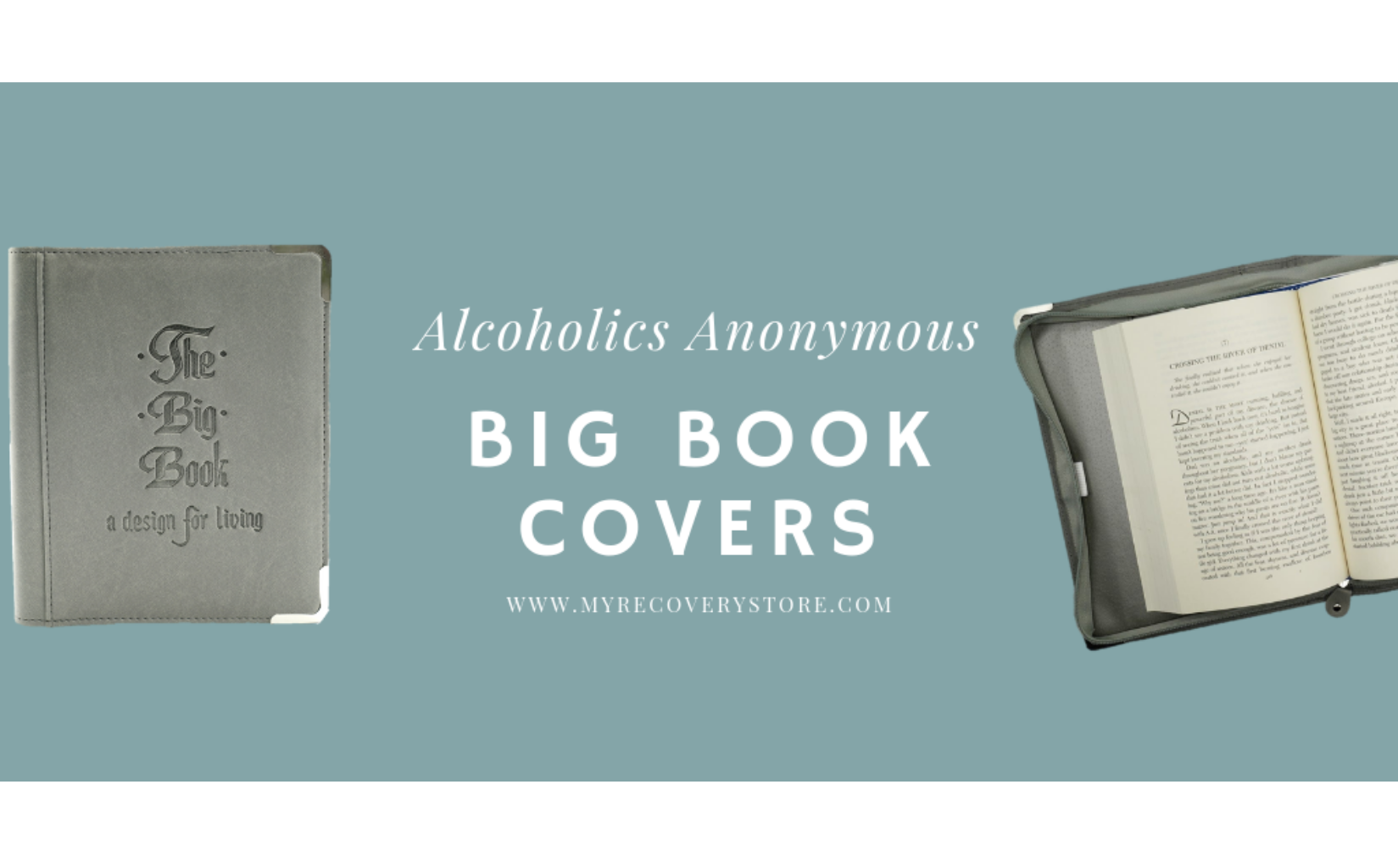 Alcoholics Anonymous Big Book Covers
The AA Big Book is an indispensable tool for the sober alcoholic. This is why we are proud to present you with one of our newest items: The AA Big Book Cover. Unlike other recovery gifts and items, these Alcoholics Anonymous Big Book covers are a practical, useful tool that makes a beautiful gift.
Protect Your Big Book
Sobriety tokens and milestone coins are wonderful, but they often get put away after they are received and are left sitting on a shelf or in a drawer. Our new AA Big Book covers serve the practical function of protecting your best recovery resource: the Big Book. We want you to be able to wrap your Big Book in our cover protect it for years to come.
Long Lasting Design Elements
We offer two color options for our Alcoholics Anonymous Big Book covers - a vibrant pink or a smoky gray. The front of each cover is engraved with "The Big Book a design for living." Unlike other AA gifts where the Serenity Prayer or symbols are embossed in foil, our lettering will not fade and become unreadable over time. Features include:
9 × 6 × 1.5 in
Man-made leather
Embossed
Gray or pink
Cruelty-free
Covers hardcover or softcover Big Book
The Alcoholics Anonymous Big Book covers are a recovery gift option that is both functional and beautiful. Its daily use provides years of value and purpose. These make fantastic and long-lasting AA recovery gifts. As always, we're excited to offer unique, quality recovery items and gifts for the community. Do you own, operate or manage an Alano Club, Intergroup Office or Retail Store?  Ask us about our wholesale pricing.