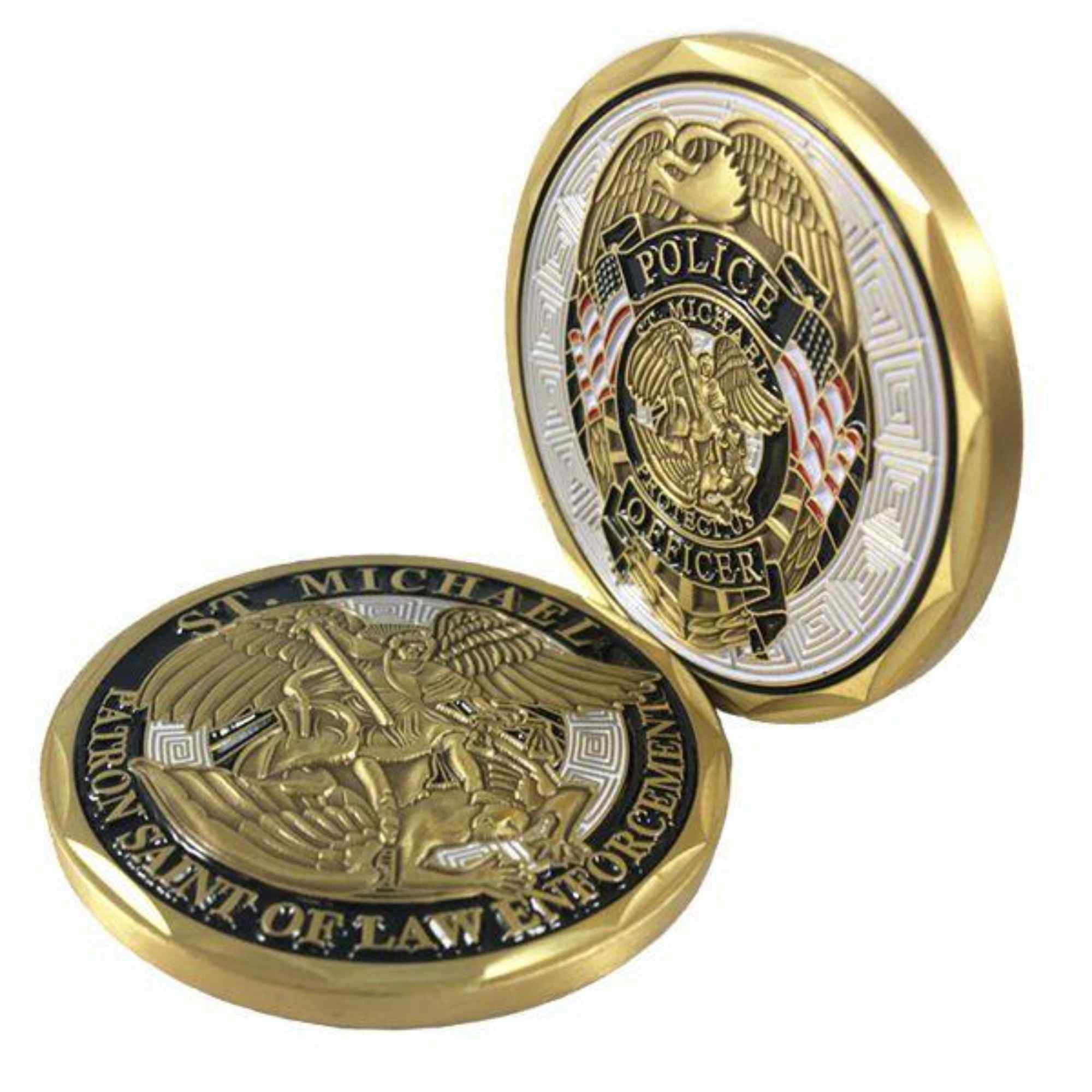 Saint Michael Patron Saint of Police Officers Medallion Police Coin
The patron saint of Law Enforcement Officers, Saint Michael, is featured predominantly on this beautifully crafted, antique-gold plated, challenge coin. Whether you display the coin in your home, carry your coin for good luck, or donate coins to beloved officers, the St. Michael Challenge Coin is the perfect way to show your commitment to our nation's law enforcement. Order now to see the fine detail and sturdy feel of our new challenge coin.
Saint Michael Police Coin the

Patron Saint of Law Enforcement
These Coins are approx. 42mm in size, 3mm thick and weight 30 grams.  True Heavy Metal police chips.
With high detail engraving, these make great gifts for police officers, law enforcement, peace officers and coin collectors.
Each of these challenge coins comes in its own vinyl coin holder.