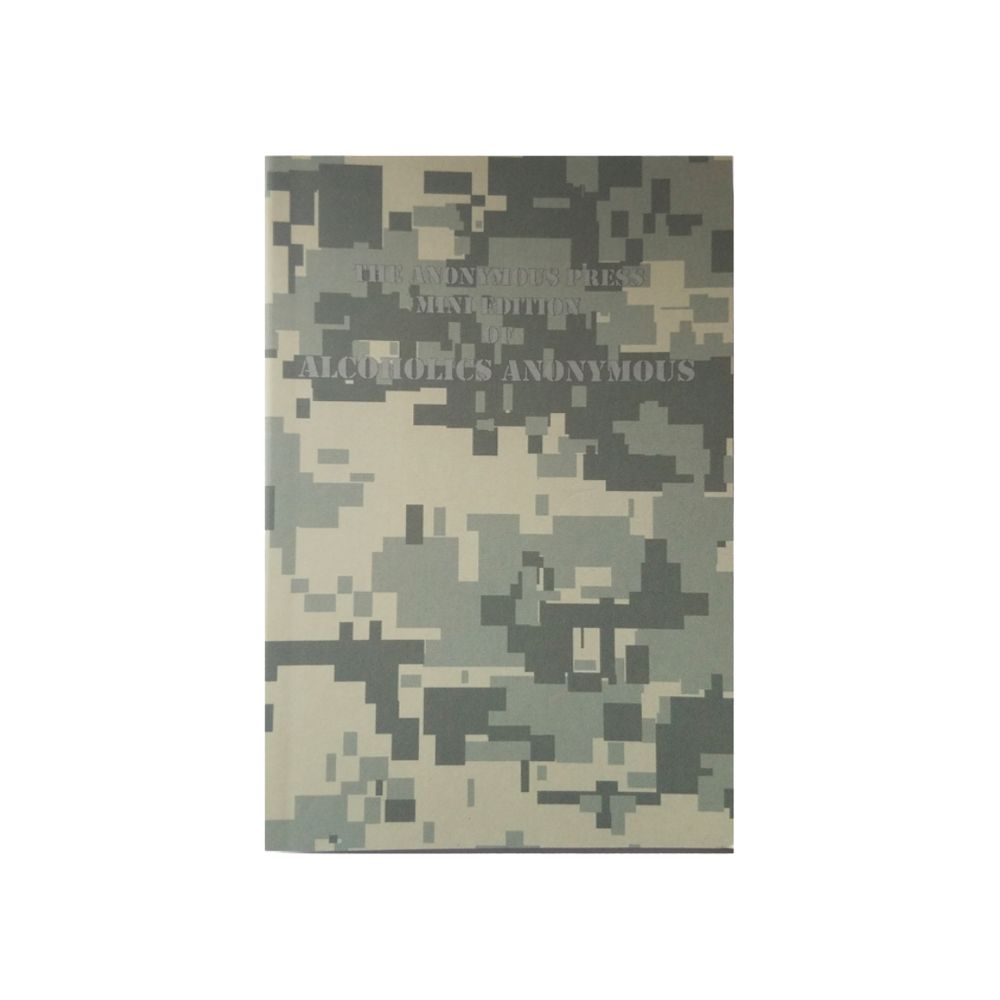 First 164 Mini Edition (Camo Cover)
The First 164 Mini with Camo cover is a limited edition book.  This edition was out of print until recently. It's expected to be out of print again soon.  This may be our only batch for some time. Intended initially for US Armed Services, the makers of this book didn't feel right sending out their bright red Minis to our troops in the field. The Camo was considered a more suitable cover to be of some small help to those of the fellowship serving in the military.    
Pocket sized (3.5"x5.5") softcover with:
First 164 pages of the Big Book Includes:

The Doctor's Opinion
The original Foreword
Dr. Bob's story
Spiritual Experience

Original Manuscript text of Chapter 5
Word and subject index with more than 8000 page references
Phone directory of most of the AA Intergroups worldwide.